For six years, NDTV and Dettol India have been talking about and promoting the need for a clean and healthy India through Banega Swachh-Swasth India campaign. In 2019, after leading a very successful Swachhta (Cleanliness) initiative, the campaign moved the conversation from Swachh to Swasth (Health) because only a clean India can become a healthy India. Helmed by NDTV's Dr Prannoy Roy and campaign ambassador Amitabh Bachchan, the campaign over the years has talked about various issues such as making India open defecation free, the need for WASH (Water, Sanitation and Hygiene) programmes, waste management, recycling, menstrual hygiene and plight of manual scavengers, to name a few. The campaign also highlights the importance of nutrition and healthcare for women and children to prevent maternal and child mortality, fight malnutrition, stunting, wasting, anaemia and disease prevention through vaccines – all the components which are needed to make India a healthy country.
In wake of the current COVID-19 pandemic, this year, it has become imperative to revisit the core values of the campaign and restart the conversations on hygienic practices, especially hand washing and cleanliness.
In the seventh year, Banega Swasth India campaign will focus on three pillars to make the world safe and healthy – Health, Hygiene & Sanitation, and Environment.
Here are the Highlights of the #SwasthyaMantra Telethon:
Nishi Mishra, Principal, Scindia Kanya Vidyalaya on taboos and body image

Jagpreet Singh, Head Master, The Doon School on engaging with children:
The swasthya is not only physical but also mental wellbeing of the child. When a child is raised in the school, the values of schools reflect on the child. There were certain doubts earlier that will conservative families in Punjab send their girls in a co-education school or a single sex school. In the first years, we got only 22 girls and the next year our school got 100 girls. The girls were very shy initially and the boys did not know how to interact with girls. There are now 350 girls and 700 boys in PPS Nabha and they beautifully gel with each other.
 I have seen that children, when there are growing up are actually not taught about the issues while growing up. Maybe they are shy, maybe they think that schools are teaching them. When we are raising a child, we need to understand that child needs to be taught according to the age. If they are not provided information to kids, they try to get it from peers and that is mostly misinformation or incomplete information.  
Dr Trehan on #SwasthyaMantra telethon

Manika Sharma, Director, The Shriram Schools on responsibility of schools in gender sensitisation
We schools have a huge duty in our hands. Sexuality education in schools must be mandated. Need for gender inclusivity in our classroom is also very important. We need to be having these conversations with our kids today. 
N. Biren Singh, N. Biren Singh, Chief Minister, Manipur
In Manipur, we were not facing community transmission earlier but these days the people are are neglecting the precautions because of which the number of cases are increasing. The recovery is high though. The police, doctors and nurses are very active. Whoever comes from outside, we take them to COVID centres, test them and treat them. We have also announced the wearing of masks mandatory and penalties are being imposed. The markets are still closed. The women are supporting in combating the COVID-19. 
One COVID centre will be opened newly because most hospitals and few COVID care centres are overloaded. 
New SOPs have been issued, for restarting the economy. We are considering to open market but we are also trying to impose the penalties on those who are not following protocols properly.
Neeraj Jain, India Country Director, PATH on success of immunisation in India
We must accept that we are a large country. If we look at what we have achieved in the past years, it has been good. Reaching the children has been a challenge because it is a vast country. There are discriminations like of gender, of the first born, second born etc. To some extent we believe that in case of COVID, how vaccines will help, will also support the larger vaccination programme. We also hope to scale the coverage to 100%.
PATH has been involved in development in many vaccines. We were a part of the development of 2 ROTA vaccines, pneumococcal vaccine. In case of COVID, there are many vaccines already in development. More than 180 countries around the world have signed to be on the COVAX platform of WHO.
About 133 companies around the world have estimated that almost by 2024, we'll be able to vaccinate each person.
There are many diseases in the country that are life-threatening and we are losing a lot of under 5 children. As the primary healthcare strengthens, there needs to be strengthening of diagnosis. Every TB patient now is on the database. So if TB patient is going to a private doctor or pharmacy, they get diagnosed properly that are added to the data. 
Basanta Kar, Recipient of Global Nutrition Leadership and Transform Nutrition Champion Award on importance of nutrition
Good nutrition means a good life. Today good nutrition is like a vaccine also. Atmanirbhar Poshan is a strategic and practical need today.    
Mohammed Asif, Executive Director, PLAN India on implementation of the Nutrition India Programme:
We have taken a holistic approach to the cause. The parents and caregivers of malnourished children have received support. More than 6000 children were identified who were malnourished and supported by the initiative to improve and reach normalcy. The project also ensures that once normalcy is reached, the levels are maintained. We are also working very closely with district administration.
Ravi Bhatnagar, Director, External Affairs & Partnerships, RB on Nutrition India Programme
We will be investing significantly on nutrition sensitive programmes in India. we are taking our programmes to 50% aspirational districts in India that are poor in various development indicators. We have huge support from like minded organisations like PATH, USAID.
The return we have got on our investment is Rs.37 which means on spending Rs. 1 you get Rs. 33. Including nutrition, breastfeeding hygiene together, the return becomes very high. The intervention sites where we have worked have reported zero deaths. There were  a lot severely malnourished kids and moderately malnourished kids. The regions where have conducted these programmes are tribal areas and we have received interest from other states also to implement the same.
Dr Rajan Shankar, Consultant, TATA Trust:
The strategy that we have adopted in containing the virus, has affected nutrition. Millions will be pushed further into poverty and thus more adversely affected by malnutrition. So there is definitely going to be hard times and particularly women and children are the worst affected.
The pregnant women require more nutrition during pregnancy. People's great proportion of livelihood is spent on food.
The children who are born with low birth weight are more vulnerable to developing metabolic syndrome, diabetes, obesity and other non-communicable diseases.  
Dr Raghuram Mallaiah, Director, Neonatology & Founder, Amaara Human Milk Bank, Fortis La Femme:
Breastfeeding can be simplified and is not as difficult as people make it seem. I always feel that the mother's instinct is the best instinct but they are always being told what to do. If there are people giving wrong advises, she is unable to focus on feeding. The mother becomes quite tired. She is unable to determine when to sleep, it is important to sensitise the mothers and father beforehand. 
The fathers need to be sensitised too because he can support the mother well. All the misinformation should be tackled before the delivery and we should help her be prepared.
Neha Dhupia, Actor & first-time mother on her initiative 'Freedom to feed' to facilitate breastfeeding for women

Dr Indira Chakravarty, Former Director & Dean, All India Institute of Hygiene & Public Health on importance of first 1000 days
The first 1000 days is the unique period. It is the foundation period for the child's whole life. If proper coverage is given during this time, their whole life will be better
Dr Raj Bhandari, Member, National Technical Board on Nutrition, Women & Child Development Department, Government of India on the telethon
Inter-generational cycle implied the period between 1 in 4 is low birth weight and 1 in 5 is wasted.
There is another issue of hidden hunger. 
Government of India launched POSHAN Abhiyan, which was designed to address the first 1000 days, it was the convergence of multiple sectors, departments.
On adolescent health- the micro nutrient deficiency is there. When the young girls go into motherhood they need to have good BMI, at least 18.5 and should not be anaemic. Anaemia is proxy indicators of various deficiencies.
Dushyant Chautala, Deputy Chief Minister, Haryana on how the state is dealing with the outbreak
There is 88 per cent recovery of COVID in Haryana. We aim that in all 22 districts there is a dedicated testing facility so that in the coming months of winter, the people can be kept protected from the virus. 9 districts in our state are in the National Capital Region (NCR) that have seen a lot of movement. 3 medical colleges are being dedicated to COVID in which each bed will have ventilator and oxygen facilities.
In April also we faced the problem of procurement of wheat but that we overcame and we did a huge procurement  and none of the farmers tested positive.
Aruna Desai, Founding Member, Sweekar – The Rainbow Parents of India opens about the moment when her son revealed the truth about his sexuality
My son was only 17 years old , in 2007, when he decided to come out to me. My reaction was very cool. Actually, I asked him, ' Are you gay?'. He got up and hugged me and asked me if I loved him less after knowing about him. 
I did not know how my life was going to move forward. I took him out to dinner, I told him that I love you
Dr Bilali Camara, UNAIDS Country Director, India
Public health aims to help those who are vulnerable. We urge the government to open up place for the key populations. If we want to have real life solution, we need to be proactive.
I would like to promote the work the community has done in India.
A few day ago, the Supreme Court has said that the transgender communities should have access to food. 
The UN is working together with UNAIDS to help the people with HIV AIDS, at least soaps are available to them. These efforts need to multiply and continue.
In Gujarat, we have reached to over 7,000 people with HIV AIDS. We have been able to unite ourselves but we need to continue to do more to address the needs of the people who are vulnerable.
Prince Manvendra Singh Gohil, Founder, Lakshya Trust on lack of understanding and support from family and society for LGTQ community

Ashok Row Kavi, Founder & Former Chairman, Humsafar Trust & Editor, Bombay Dost on the hardships faced by the LGBTQ community during the lockdown
They are unwanted in the society, they are vulnerable and harassed. When COVID hit the ground, we could see that the way police treated 'Hijras'. They are human beings, they are vulnerable and need support-livelihood, food, and drinking water.
If you say all the time wash your hands, but where is the water?
The situation is bad. People will not only beg, they will do anything to get a mouthful of food. We have not gotten any government help.
The fact that you have to sell your body to get a mouthful of food, you are making yourself vulnerable. Having sex on the street without condoms, there are high chances of HIV spreading into the community. 
There are dating sites, where you can see young transgenders are selling themselves so that they can pay rents or get food and water. So you have to understand the vulnerability of these young transgenders.
Bittu Sahgal, Founding Editor, Sanctuary Asia & Founder, Sanctuary Nature Foundation on the increasing risk of future pandemics

Conrad Sangma, Chief Minister, Meghalaya on managing the Coronavirus outbreaks
We had taken a week before the lockdown started in the country, We have strong participation from community. We ensure a thorough process of checking and testing. As we went along the way, the options are very limited because how long can we remain closed? So we ensured that wearing of masks, social distancing and such inherent behaviour change get inculcated among the people.
But the challenges are there for all but with the help of the community, we have been able to contain the situation to some extent our state.  
Dr Anjali Chhabria, Psychiatrist & Psychotherapist on mental health in times of COVID
Last 6 months have been about taking care of our physical health but the next coming months need to be about mental health as well. COVID has made people vulnerable to mental health as well, people are facing loneliness
One out of every 7 Indian citizens is suffering from a diagnosed mental health issue. The stigma attached to mental health problems is the biggest need of the hour.
We can save a lot of our youth from committing suicide if they are given timely help.
If we have positive mental health, we are all going to see a life beyond COVID
Just as you fall sick physically, you can also face mental health issues that one can face due to hormone imbalance.
If your mental health is good then, India will be healthy 
KK Shailaja, Minister of Health & Social Welfare, Kerala on the COVID second wave

Sanjeev Kapoor, Celebrity Chef & TV personality joins the telethon
Pandemic has taken a toll in different ways and food has become a priority in these times. Making food accessible to people is the need of the hour. We started providing food to the doctors. My association with Akshyapatra has been able to feed many migrant workers. Akshyapatra has been continuously feeding the poor. My belief is that when people eat at home, they are definitely eating better and healthier tha
 what it would be outside.
Coming up on the #SwasthyaMatra telethon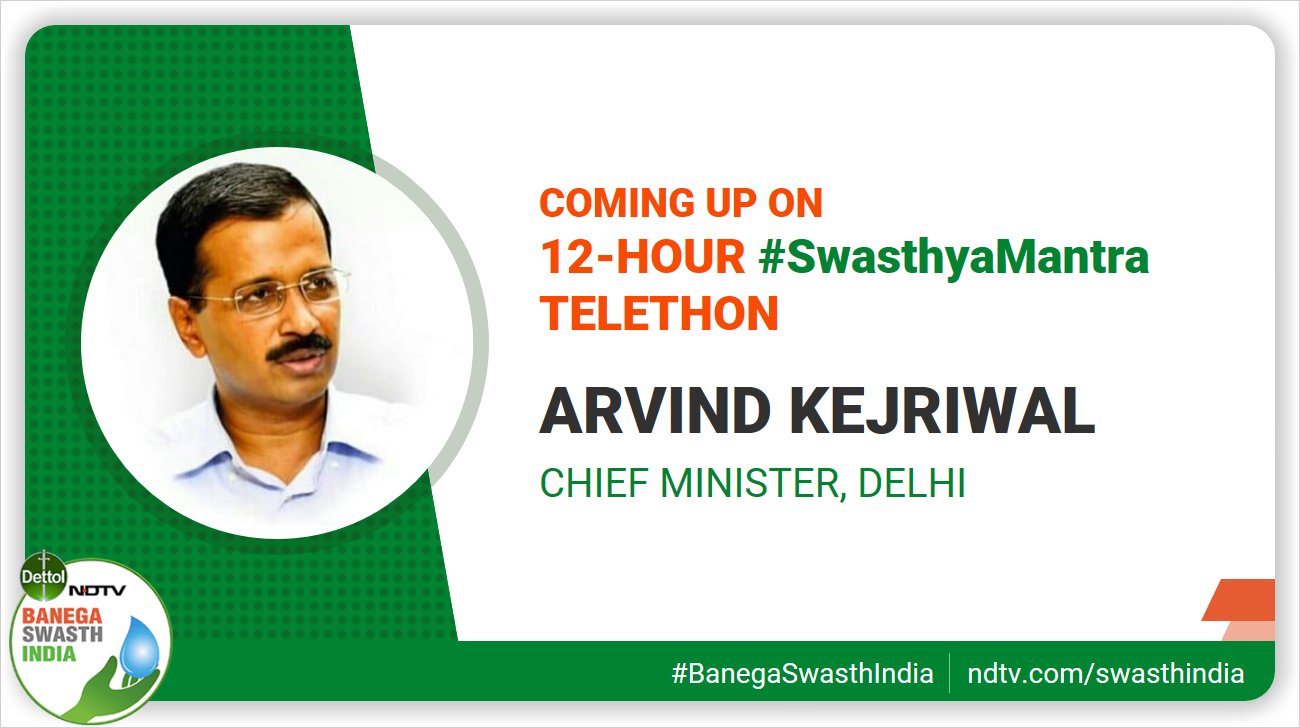 Jagdeep Dhankar, Governor, West Bengal on the #SwasthyaMantra telethon
COVID has opened our eyes. It is the virus that has affected the people immensely in all aspects of our lives.  An individual himself is a fighter against the virus. The health infrastructure collapsed and could not handle the outbreak of the virus. The people are now becoming aware about the importance of preventive measure.
The only positive thing during this time is that, for some, people were able to come closer to their families, each one of u has changed in some or the other way. There will be now a pre-COVID time and post-COVID time.  
During this time, we have also seen various acts of kindness. In West Bengal, there are many handholding programmes for the poor.
To me, togetherness is the key in the 21st century. Only together we can solve this problem: Swami Chidanand Saraswati, President & Spiritual Head, Parmarth Niketan Ashram
The people need to understand that healthy body, mind and soul, all three are aligned; it will become a swasth mantra. All religion need to brought together for the prosperity of the country and the world. The campaign you all have been running, this is real CSR and Media Social Responsibility and what Mr. Bachchan is doing by dedicating his time, talent and tenacity, it is called the real Human Social Responsibility.
We planted 2 lakh trees and plan to conduct more plantation drives with other religious schools.
Every student in our Gurukul are being trained to further train other children and adults on hygiene and sanitation not only in India but in other countries as well.
Bishop Allwayn D'Silva on the #SwasthyaMantra telethon

Manjinder Singh Sirsa, President, Delhi Sikh Gurdwara Management Committee on the crisis of COVID
The juncture where we are today, hygiene is very important. It is said in the holy book that even if we want to find the God, we need to be clean. Human being has become arrogant and is competing with the environment. The Holy Scriptures say that air is our teacher, soil is the mother and water is father. Everyone attached with Sikh institutions are taught cleanliness needs to be practiced and environment conservation is supreme. Every student is required to plant at least 10 trees each.
Dr Imam Umer Ahmed Ilyasi, Chief Imam, All India Imam Organisation on the importance of hygiene
I want to congratulate Dettol and NDTV for running this campaign for the last 6 years. This has benefitted many people in the country. Now, during this unprecedented situation that COVID has put all of us in, it is important that we protect ourselves first and then help others and protect them too. When we started working in the Madarsas, the children were amazed because such kind of a campaign was not implemented ever before. Children have become aware and I hope that we take this campaign to other madarsas with the help of digital technologies through smart classes.  
Rajesh Chandy, Academic Director, Wheeler Institute for Business and Development
We need to understand what was happening and what was striking was how the investments made before the pandemic was now paying up. It is remarkable that we have been able to create village level round tables through technology. We have been able to get government officials, NGOs to bring in the villagers. 
As you know, women in India have always had a role in driving change. But often the role has been behind the scenes. Now, however, we see them in front. Because women were involved in the very positive activities. Now they organize WhatsApp groups. Try to overcome misinformation. They have organisaed village level poetry competitions on hygiene and other such activities. They have much visible roles now. Women in India are organising large WhatsAapp groups on raising awareness on COVID, personal hygiene and other issues. 
Coming up on the #SwasthyaMantra telethon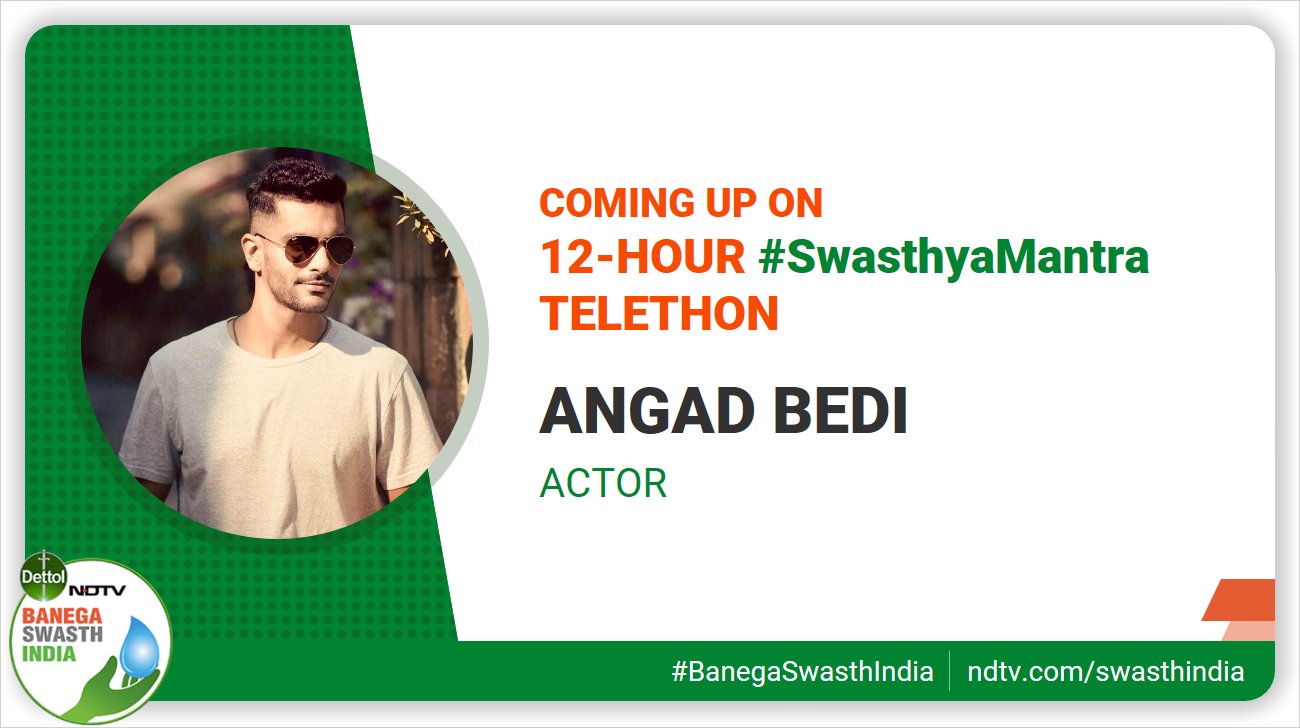 Ashwajit Singh, MD, IPE Global Group
The initiative for changing behaviors should focus on easy changes, the changes that are possible. Communication can be at number of levels. It is not easy to change the mindsets of people. You need to work with the community leaders and explain he communities that why the change is needed and what will happen if they not change.
Getting celebrities for the awareness building is another way of communications. Now celebrities can be seen wearing masks. This makes a huge difference.
Get in the opinion makers like political leaders for instilling behavior change. The behavior changes also need to be backed by the the practices that makes the change sustainable.
The children should be roped in because children are the best agents of change. Governments need to mainstream behaviour change in school curriculum.
To get the behavior changes you need to look at the framework- it should be practical and can be adopted easily. All these need to be done simultaneously to make an impact.
Dr Harsh Vardhan, Minister of Health & Family Welfare on #SwasthyaMantra telethon

Madarsa Shaikh-Ul-Alam Sabiriya Chishtiya in Lucknow is all set for new normal in COVID times

Kavita Seth, Singer & Member, Karwaan Group performs during the #SwasthyaMantra telethon
We work closely with government initiatives to ensure health for the people. The strategies look at unique partner to partner model. It is important for us to identify models and scale up. The integrated approach with private sector, in the WASH sector, we look to invest in our own commitment. We are results driven. We developed the development health impact bond. The bond has helped 20,000 TB patients and avert7,000 diarrhoea deaths
Pinakiranjan Mishra, EY India Consumer leader, Ernst & Young on hygiene index
Hygiene Index has helped cities compete with each other and this has gone a long way and the cities could improve over a period of time.
Ravi Bhatnagar, Director, External Affairs & Partnerships, RB on the innovative steps taken by the company to sustain its commitment to hygiene and sanitation initiatives
We have averted more than 7000 deaths arising from diarrhea in a  matter of one year under health bonds. The bond is working perfectly fine. The demand is coming from states like UP to implement in all districts. The difference is the finance mechanism,. We pay on the basis of the result. First the result needs to come then we pay.  We first started Hygiene index in 25 cities in India and now it is the Swachh Survekshan evaluating the progress of cities and Indore is winning again and again. We are also observing that with coronavirus, the efforts must multiply. The sanitation workers are most at risk. They have to deal with a lot of waste that include masks, PPEs. So teaching them the hygiene so that they take care of themselves is super critical.  
Meet Aarav Verma, who will be painting for 9 hours and will present his painting at the end of the show

Jack Sim, Founder, World Toilet Organisation and Restroom Association of Singapore in how Singapore cleaned up its country
I founded the World Toilet Organisation 20 years ago. At that time, people were shy about talking about toilet. Today, hygiene and sanitation has become a talking point. We need to promote this habit. Toilet is the cheapest medicine in the world. In the Singapore journey, in 1965 when we became an independent country, we did not have money to build hospitals but we started cleaning the rivers, the road, toilets, everything clean and immediately we were able to save a lot of lives. Then we moved on to cleaning the mind-set of the people and today we have almost no corruption, ours is a very trusted country and we were able to clean up the mafia-secret societies also.
Mark Balla, Author, Toilet Warrior on the importance of behaviour change for toilets to be of use
I started coming to India on business many years ago. In Dharavi, the biggest slum in Asia. They took me to a school and the first thing that struck me in that school is that there were no girls in the school because there were no toilets in the schools. We put 15 toilets in partnership with Rotary club in that school 5 years ago. The number of children has increased in these schools.
The major part of this project is teaching people to change behaviors. The kids absorb the new information so well. They take the information and take it home so in that sense we have touched a large number of people.
Importance of hygiene in tackling COVID gets special attention during the #SwasthyaMantra telethon
COVID-19 warriors find a special mention from Amitabh Bachchan during the telethon

Stay tuned, soon Shruti Haasan will join the #SwasthyaMantra telethon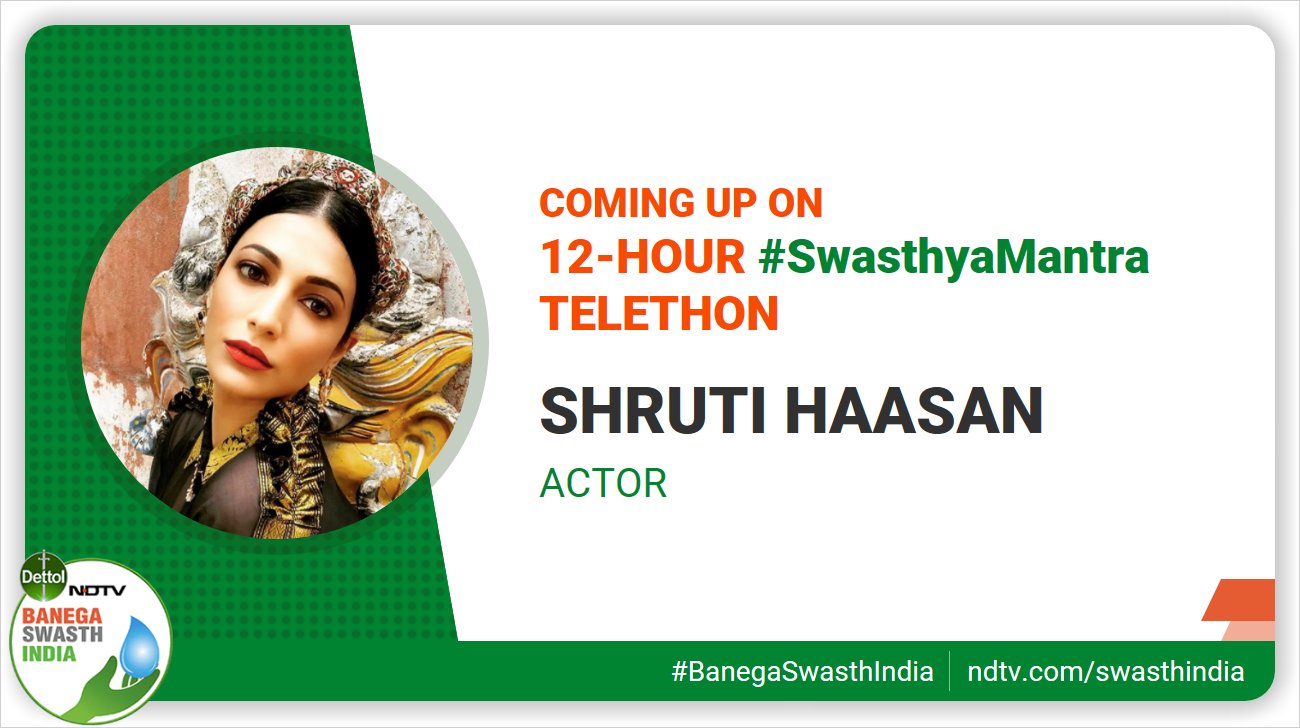 Dr Soumya Swaminathan, Chief Scientist, WHO on the #SwasthyaMantra telethon
Mahatma Gandhi believed that health is the true wealth and not gold and silver. So two things I want to highlight, one, public health preparedness. How quickly the lab capacity was expanded in India. So it is all about preparedness, infrastructure, capacity. Second,is people. Because, now people are adhering to preventive measures. People are also changing their lifestyles by incorporating exercises, lowering tobacco consumption, increasing nutrition. 
As far as vaccine is concerned, I think we can be optimistic. We have many vaccine candidates. Normally we take 5 years for trials but now we are hoping to get a vaccine in 12-18 months. Realistically, we are looking at the middle of next year to get a vaccine.
We are also looking at an equitable distribution of vaccine among the people in the world. It is only when enough people are vaccinated that we start seeing an end to the pandemic but until then, we need to follow all the preventive measures.
Dr Prathap C Reddy, Founder-Chairman, Apollo Hospitals Groups on the #SwasthyaMantra telethon:
I have adopted 60,000 people in the mandal I was born in. I help in providing them nutrition delivered at their home. In the last few years, there have been no mortalities among children and women there. For COVID-19, the government acted quickly and then it geared up the public health sector. This is, I think, the first lesson to us. The life-sustaining programmes are necessary. Now the results of all the efforts are showing. The mortality is really low. The more important thing is that the people who got into the problem did not only have COVID-19 but also had other co-morbidities. The World Economic Forum said that there will be an increase in the non communicable diseases.
If you think about what the communication has been on the Swachh Bharat mission, it is not just about going to the toilet or building a toilet. It's been about hygiene and it's about washing hands and clean habits: Naina Lal Kidwai, Chair, India Sanitation Coalition & Former Country Head, HSBC India

Why is India struggling to end the inhuman practice of manual scavenging?

Rohit Kumar Singh, Additional Chief Secretary, Govt Of Rajasthan, Rural Development & Panchayati Raj on how Rajasthan dealt with the pandemic
When the infection came to Rajasthan, we worked on two fronts – how to stop transmission, how to treat people. Bhilwara was becoming a hotspot. One of the foreign channels said that Bhilwara will become a second Italy but we decided not to let it happen and it became a model. The people have to be on your side. We followed that principle, we asked people to stay at home and we provided them with essentials at home. We tried to work on all fronts. Rajasthan has this tradition of tying technology in governance. We realised that in 3-4 months the vaccine will be rolled. This will create another problem of making it accessible to all. Rajasthan is the biggest state in terms of geography.  We have decided to engage self-help groups of women that collective have more than 20 lakh members. We are training them to sensitise people about the pandemic and vaccination.  
Washing hands is getting the importance it deserves due to the Coronavirus pandemic

Harish Hande, Magsaysay awardee & Founder, SELCO India on the #SwasthyaMantra telethon

Earlier on the Telethon, Dhvani Bhanushali, Singer performed few of her songs
More than 13% of the malnourished children have come out it because of the efforts under the CM Suposhan Yojna. 8 Lakh people have been benefitted under the health scheme: Bhupesh Baghel, Chief Minister, Chhattisgarh

It scares me when I think of the fact that there will be a point in future where there will be no clean air, or water, or basic nutrition: Bhumi Pednekar, Actor and Climate Warrior

Bharati Chaturvedi, Founder-Director, Chintan Environmental Research and Action Group on the #SwasthyaMantra telethon
COVID waste is a global problem. The data says that 129 billion masks and 29 billion glovers put together, is almost the size of Switzerland. You have to segregate your waste. You have to keep your medical waste for three days and then give to the person who comes to collect.
Climate change is killing us. The clock is ticking: Medha Patkar, Activist
If we do injustice with the indigenous people and natural ecosystem. If we disturb the ecosystem, we have so many other viruses will be unleahed. We have faced five big cyclones in the past few years. If we need to develop in such ways that the next generations will suffer. The GDP is not at all the indicator of health. It is necessary to understand that unless this justice is granted, the elites will enjoy benefits because of the sacrifices of other. We need to have equitable distribution of resources. Mahatma Gandhi said that we have enough to cater to the needs of everyone on Earth, even then why is that there are millions of children dying of malnutrition? The new Environment Impact Assessment regime being proposed will not care about environment and biodiversity.
Melodious rendition of Beheti hawa sa tha woh from the Movie '3 Idiot' by Swadanand Kirkire and Shatanu Moitre
Shantanu Moitra, Score composer, musician & pianist on what we should learn from the pandemic
Till we don't experience it, we don't realise it. We need to go back to the basics, our roots. The value of our 'Kullad ki chai' is not only romantic but very eco-friendly. I spent 100 days in Himalayas in 2016, I was shaken by the human stories there. I met a little girl and I asked her to bring her family for a group photo and she took a lot of time to come back. When I enquired, I got to know that she was bringing her cow, her her goat, her plants along with her parents, she considers all these as her family.
Can urban forests be one of the solutions to the environmental crisis facing our urban areas?

Watch: Nitin Gadkari makes a case for balance between development and environment

Talking about solutions here is one such park in Gurgaon on the outskirts of Delhi that is putting waste to good use
Nitin Gadkari, Minister of Road transport and highways on how waste to wealth should be the focus
I am equally committed for the ecology, environment and wildlife. We have spent Rs 1,300 crores for saving the tigers. Now we are committed for plantation of trees. We have decided to implement the  transplantation of the trees in Delhi. We should have a very balanced approach for development. I am spending crores of money in transplantation of trees. We have to protect the wildlife and have more green highways, at the same time we need good roads. Practically, I believe that by creating value in waste, people can be attracted towards it and the problem of environment can be solved very quickly. IITs and other colleges and NGOs should come up with value to waste ideas. I am also experimenting on this. Delhi government is trying to use the stubble and make it into manure. In this way, there will be value creation. People should use the organic waste of their home in producing their own vegetables at home. 
Nitin Gadkari, Minister of Road transport and highways makes a case for biofuels as the future that will accrue lot of benefits for the environment
I have been working on waste-to-wealth for past some years. Since last 12 yeas, I have been talking about ethanol. 5 tonnes of stubble makes one tonne of ethanol. 80 buses in Nagpur have been converted into bio-CNG by using the methane made from sewage. My house has a hydroponic system which makes organic manure and can be scaled to earn many crores for the economy. I urge you all to use science and technology to add value to waste. It will expedite the process of conserving environment
Actor and Climate Warrior Bhumi Pednekar joins the #SwasthyaMantra telethon as a special co-anchor
Prince Lakshyaraj Singh Mewar, Trustee, Maharana Mewar Charitable Foundation set a world record in tree plantation talks about the need for awareness for why it is important to protect the environment
Idea was to create awareness. I think there is a lack of awareness even in the urban population. One thing that we have been noticing is that when you talk to people, it feels like the cheapest thing in our country is human life. So first of all we need to respect the human life and what better way to go through life than to take care of the environment. We started the campaign with the school children and then we went ahead with the larger campaign. We chose two types of trees – Neem and local Mangoes, in consultation with horticulture department. There are experts who can guide on what will flourish really well in different kinds of environments.
The need of the hour is to educate people who want to make a difference so that they can really add value to the efforts they are making. These trees do not put too much stress on the water table. Also the humans around it can take benefit from it.
Power packed panel discuss the importance of Environment to ensure health and well-being for all
Sunita Narain, Director, Centre for Science & Environment on the #SwasthyaMantra telethon:
I think what we are undersatnding today is that we cannot discount the environment. We need to make sure that we have our economic progress but also our right to breathe. Lungs are the most vulnerable when it comes to pollution. What COVID tells us is that the environment is very important. The relationship between environemnt, clean water and health. You have to make sure that water is not polluted and there is access to clean water. Most of the people do not have access to clean water, which is extremely important for the agenda of fighting the pandemic
Scientists have been warning about a pandemic of this kind: David Quammen, Author, Spillover: Animal Infections & The Next Human Pandemic
I essentially compiled what the very smart scientists who were out there researching were telling me. They told me that a virus supposedly a coronavirus, maybe from bats maybe because forests were being disrupted or maybe from a wet market and maybe from China. So when an unknown pneumonia started, I knew it will be a big one.
Team behind the campaign anthem – "Take care of hygiene, health and environment today that should be the essence of life"
Download the anthem here: https://swachhindia.ndtv.com/banega-swasth-india-season-7-campaign-anthem-51022/
Prasoon Joshi, CEO, McCann World group India & lyricist, screenwriter, poet
Today people are more receptive because they are vulnerable. So our message is so much more relevant today. People are realising who the heroes are today, who are providing us the essential services and medical services. This is the right time to disseminate this message as we are more ready than ever to take actions.
Siddharth Mahadevan, Film composer & playback singer
Music is such a powerful tool to communicate any message, so when we got this opportunity we were really humbled.
Soumil Shringarpure, Actor & composer
We knew it was our responsibility to do justice to Prasoon sir's words
Sparsh Shah, Rapper, singer, songwriter & inspirational speaker on what is the need of the hour
The number one thing I would tell people of all ages is do your own research, because so many times we just believe whatever people tell us which may not be correct. Teenagers sometimes do not believe our elders unless we have seen it ourselves and sometimes we teenagers get dismissed by the elders as we lack experience. I would tell people to watch the telethon and listen to what they have to tell about the coronavirus and how the things will work.
Dr Randeep Guleria, Director, AIIMS on why the need of the hour is not to wait for vaccine but in adopting the simple practices of wearing mask, following good hygiene practice

Muhammad Yunus, Founder, Grameen Bank & Nobel Laureate on why focussing on women holds the key for any campaign
We learned it through our experience in Grameen Bank in Bangladesh. We focused on women. Even today, after 42 years of Grameen Bank 97% of our borrowers, we have over nine million borrowers in Grameen Bank, 97% are women in villages. Illiterate women, never left their village in their lifetime. But they are good entrepreneurs, they bet their life to make sure that family conditions improve and so on. So they see the facility and that impact on the children. That's another thing, you are transporting it all to the second generation. Both boys and girls learn the things that you can do yourself. You don't have to wait in a line for a job, you can be an entrepreneur yourself, like your mother. Like your illiterate mother, who never went to school, never went to business school to learn how to run a business. 
So women are the key. Once you unleash the energy inside the women, creativity of the women, it touches the entire family, particularly the second generation. And then she bets her life to make sure that her life is better than ever before. 
Hygiene Is The Need Of The Hour, We Have Been Saying This For The Past 6 Years: Gaurav Jain

Coming up next on #SwasthyaMantra telethon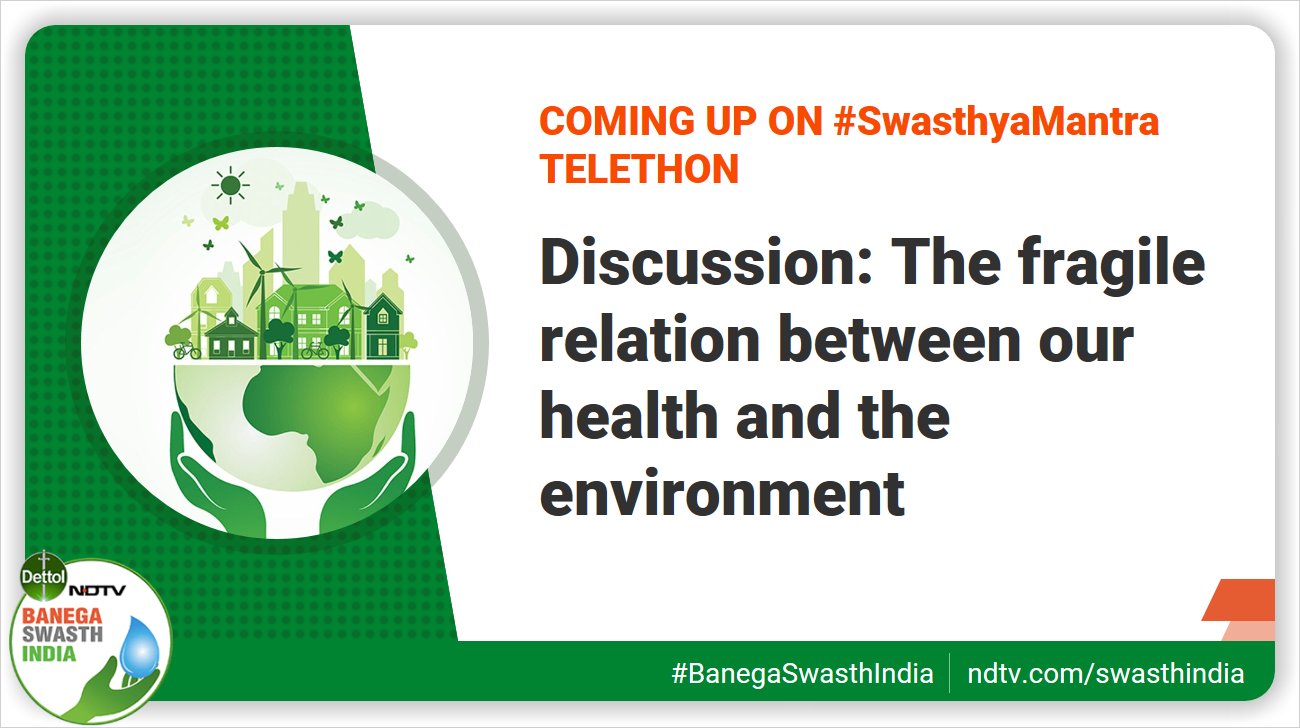 Coming up on #SwasthyaMantra telethon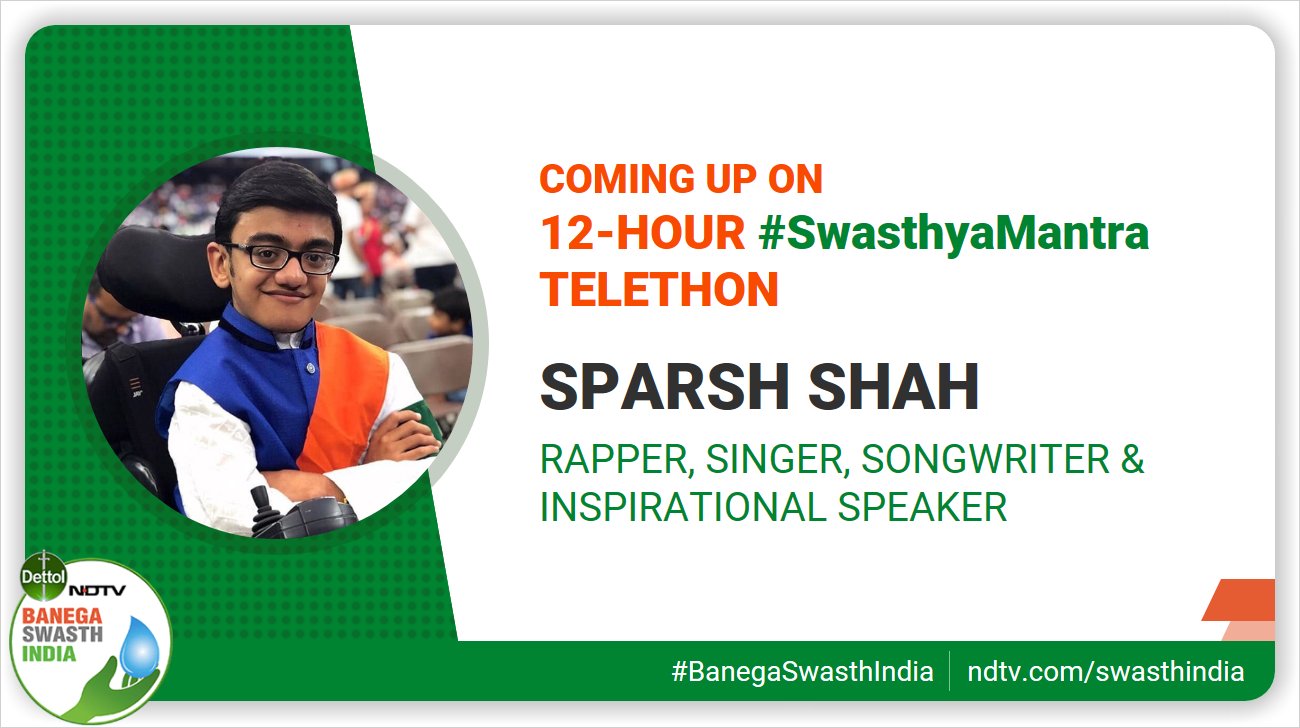 Gaurav Jain, Senior VP, South Asia (Health), RB talk about the challenges posed by the lockdown
Hygiene is the need of the hour, we have been saying this for the past 6 years. When the lockdown happened, not many of us imagined the degree to which it affected people. The demand for soaps and sanitisers increased significantly. The supply chain was broken due to the lockdown.  For us, at that point of time, it was the national cause. We had to get our own buses and the permits to run our buses to transport material. We had to arrange food as well for our employees. It was the mammoth effort. In April we were able to meet 30% of the demand, now we are meeting 90% of the demand.
Laxman Narasimhan, CEO, RB on the #SwasthyaMantra telethon
The need is really large, there are billions of people fighting the unknown enemy. Vaccines are still not here. The only thing you have is hygiene, hand hygiene, mask wearing.
We see there are even more possibilities of viruses transferring from the natural world to people. Programmes like these, over a long period of time, change people's perspective.
People of India listen to you, so good to have you as the ambassador for this campaign: Prannoy Roy to Amitabh Bachchan
Season 7 Campaign Anthem unveiled by Amitabh Bachchan
Download the anthem: https://swachhindia.ndtv.com/banega-swasth-india-season-7-campaign-anthem-51022/ The anthem is produced and created by Musiconcepts Written By: Prasoon Joshi Composed By: Siddharth Mahadevan Souumil Shringarpure Singers: Siddharth Mahadevan Shivam Mahadevan Yashita Sharma Rashmeet Kaur Souumil Shringarpure
12-hour #SwasthyaMantra Telethon gets underway. This is the Season 7 and campaign ambassador Amitabh Bachchan recaps the achievements of the campaign over the years
Few minutes to go, last minute checks on the sets
This is the seventh year in a row of the NDTV – Dettol Banega Swasth India campaign. It launched in 2014 as Banega Swachh India campaign with focus on promoting hygiene and sanitation practices in India
Amitabh Bachchan has been the campaign ambassador from the very beginning.
Amitabh Bachchan takes centrestage on the sets of #SwasthyaMantra telethon
With less than 30 minutes to go, Campaign Ambassador Amitabh Bachchan arrives on the sets of #SwasthyaMantra telethon
Telethon in times of COVID: Crew member in full protective gear
The stage is set for the 12-hour #SwasthyaMantra telethon with Amitabh Bachchan. Less than an hour to go.
What Is Your #SwasthyaMantra?
In wake of the current COVID-19 pandemic, this year, it has becomes imperative to revisit the core values of the campaign and restart the conversations on hygienic practices, especially hand washing and cleanliness. 
How are you keeping yourself safe in times of Coronavirus? Share your #SwasthyaMantra: https://swachhindia.ndtv.com/how-are-you-staying-safe-and-healthy-share-your-swasthyamantra-with-us-50446/
3 Pillars Of Banega Swasth India Campaign
Helmed by Prannoy Roy and campaign ambassador Amitabh Bachchan, the campaign will talk about how a clean India leads to a healthy India as health can only flourish when the environment around one is clean.
After six successful years of the campaign NDTV – Dettol Banega Swasth India is back for Season 7.